Upcoming Rsif Conference Announcement
---
Start Date: February 27th, 2024
End Date: February 29th, 2024
Venue: Kenya
Description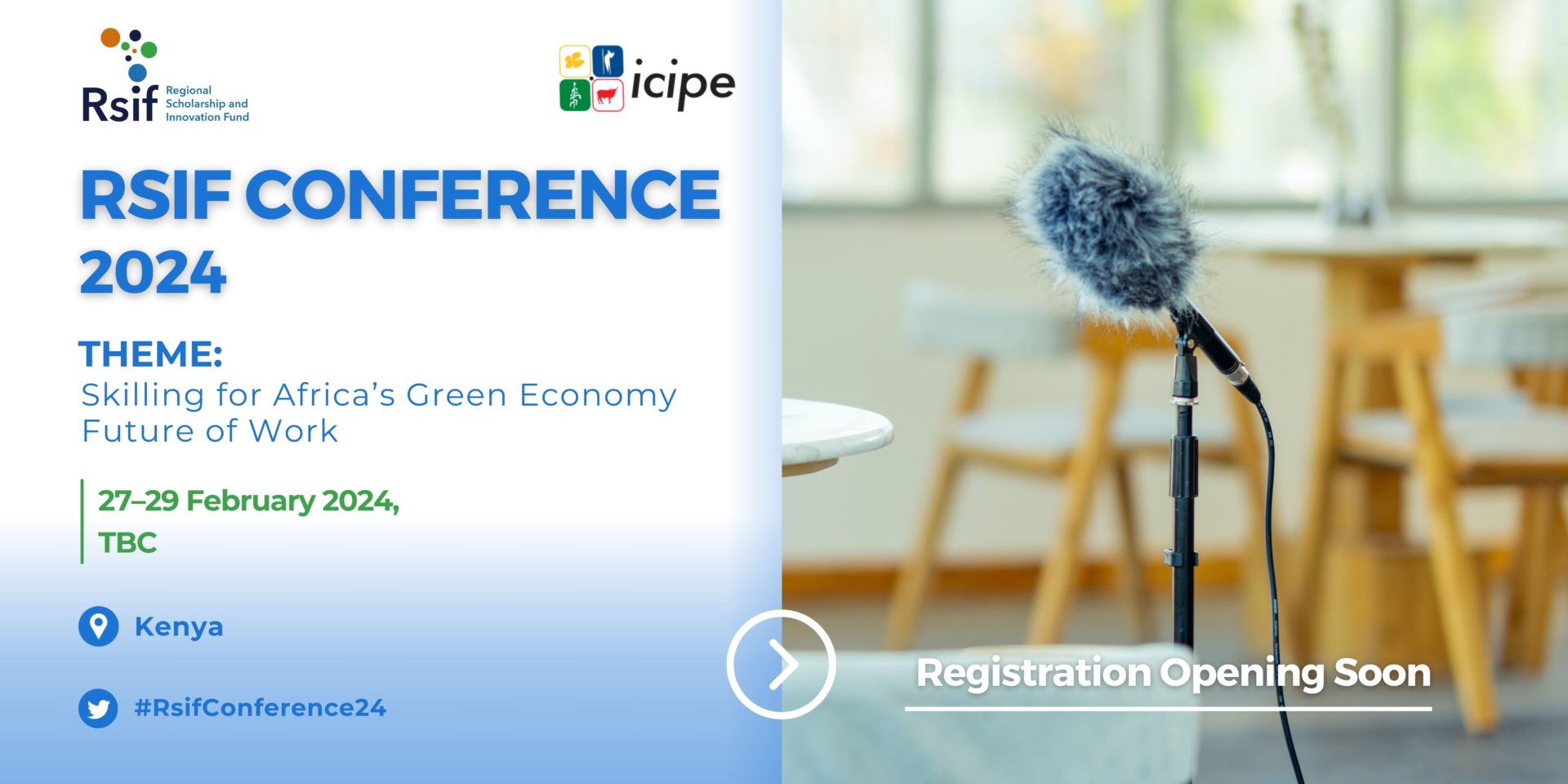 The Regional Scholarship and Innovation Fund (Rsif) is pleased to announce an upcoming conference on a date to be confirmed.
The Rsif conference themed "Skilling for Africa's Green Economy Future of Work" aims to bring together the Rsif community, leading academic scientists, researchers, policy makers, development partners and private sector to share their experiences and research results; and discuss concrete ways of enhancing the contribution of African higher education sector to Africa's green economy future of work.
Relevant new findings from Rsif and partners' research and technical developments in the thematic areas of climate change; renewable energy; sustainable food systems and agribusiness; Data science, including artificial intelligence; and minerals, mining, and materials engineering are expected to be presented and discussed. Presentations will be made orally and with posters.
Rsif invites you to prepare to submit a paper or poster for presentation. You may view the guidelines for paper (oral) and poster presentations at this Link:  https://www.rsif-paset.org/event/rsif_conference_2024/
For information about the Rsif Conference and call for papers, visit https://www.rsif-paset.org/event/rsif_conference_2024/