RSIF Cooperability Grant – MOZSKILLS Sub-project
---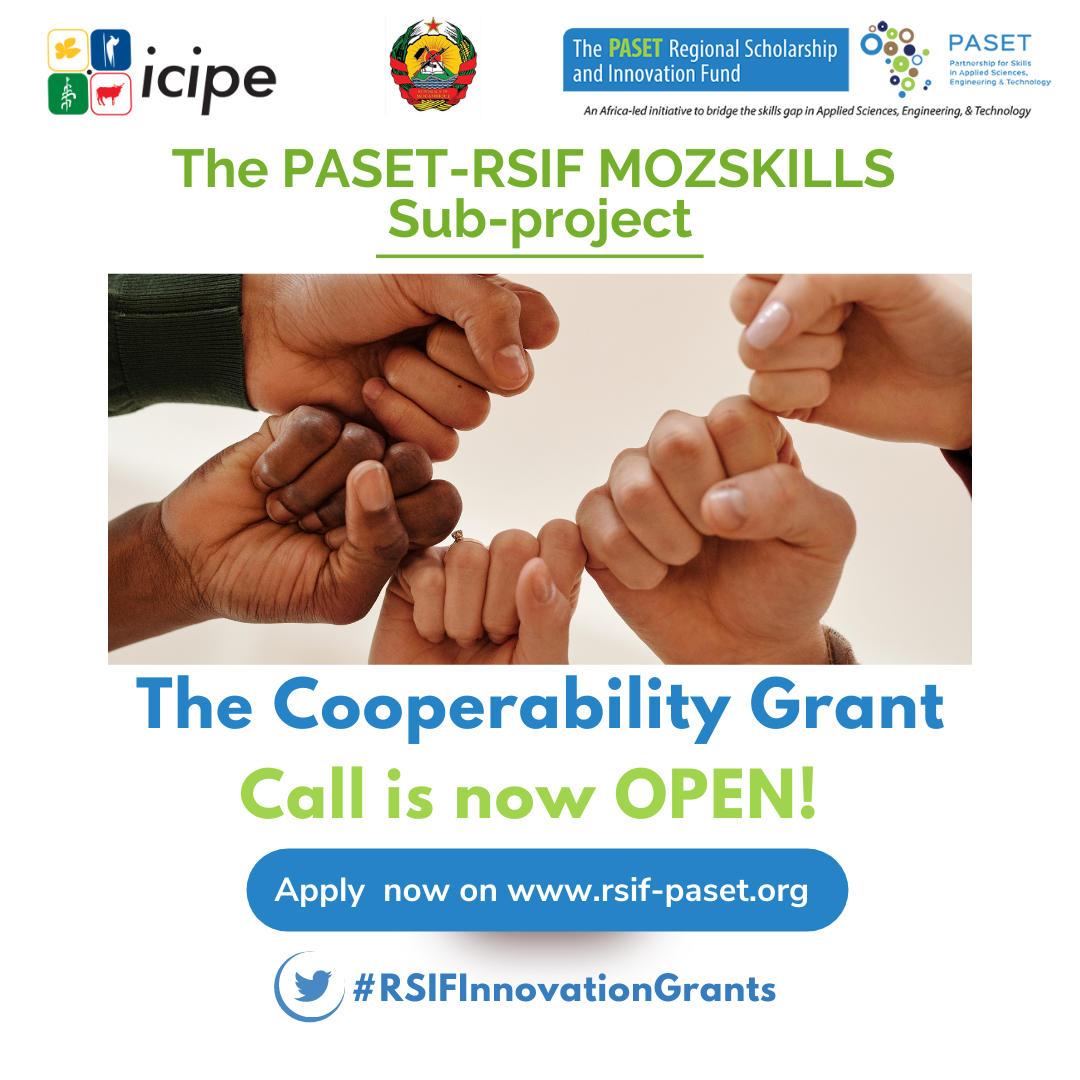 Description
Are you a Mozambican researcher, scientist of innovator? Do you have an innovative idea that leads to the production of useful materials, devices, systems and novel technologies at commercial scale? The opportunity to actualize these ideas is presented to you through the RSIF Co-operability Grant.  Applications that propose innovative use and scale up of ICTs or digital manufacturing techniques e,g 3D printing, and solutions that can be used to address the impact of COVID-19 and the capacity of Mozambique  to handle future pandemics are especially encouraged.
Target Applicants: Mozambican researchers, scientists and innovators from Mozambican universities, public research institutes and private sector firms with innovative ideas that could be commercialized collaborating with private firms, or incubation hubs, or International Partners who have experience in innovation development and commercialization.
Grant beneficiaries will be benefit from technical support in commercializing their products, services, and materials in the duration of the grant.
Grant size and Duration: US 70,000 per projects for up to 2 years from time of award
For more information read the Call for Proposal in Portuguese or English
Application Documents
Portuguese
English
To see the existing RSIF Cooperability projects click here
For an overview of our granting process, click here
Reference Documents for RSIF Cooperability Grants