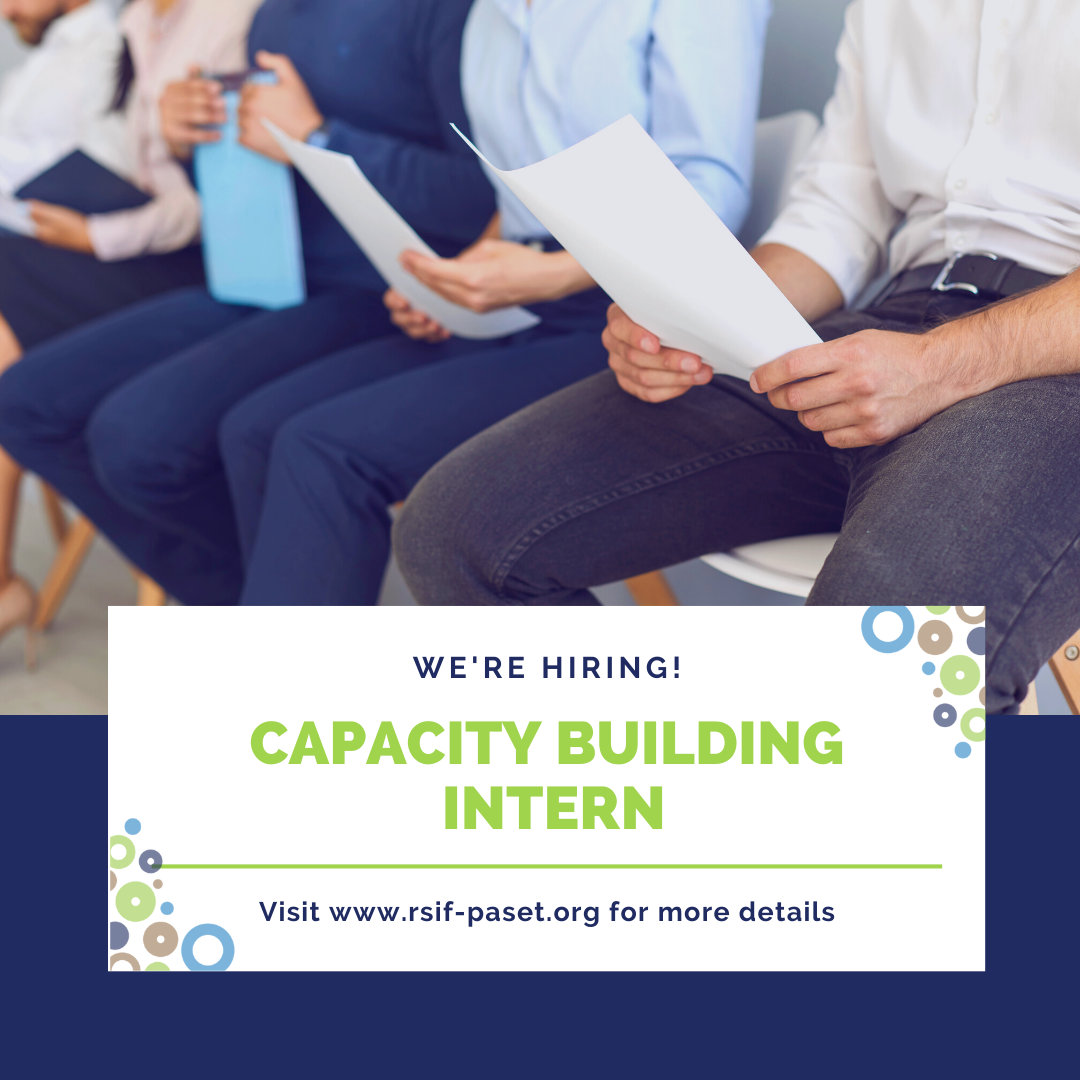 Type: Other
Location: Nairobi
Deadline Date: August 10th, 2021
Description
THE PASET AFRICA REGIONAL SCHOLARSHIP AND INNOVATION FUND
Terms of Reference, Capacity Building Intern
Project Name: The Regional Scholarship and Innovation Fund for Applied Sciences, Engineering and Technology (PASET RSIF)
Expected duration: 6 months                                          Expected start date: Aug 2021
Supervisor: Capacity Building Specialist, RSIF
icipe the Regional Coordination Unit of the Regional Scholarship and Innovation Fund (RSIF) is looking for an intern to support scholarship implementation and capacity building components of the RSIF program. The Capacity Building intern will provide critical support to all stages of scholarship implementation and capacity building working closely with the Capacity Building Officer (Doctoral Scholarships), and Capacity Building and Institutional Development Officer
RSIF is the flagship program of the African Government led Partnership for Skills in Applied Sciences, Engineering and Technology (PASET). It aims to address the human resource gap in the fields of applied sciences, engineering, and technology (ASET) by training high quality PhD and post-doctoral scholars and building research and innovation capacities in those fields in Sub-Saharan Africa (SSA). RSIF also supports the strengthening of research and innovation ecosystems at selected African Host Universities (AHU) by providing funding through competitive grants. RSIF supports training, research and innovation in five Priority Thematic Areas: (1) ICT including big data and artificial intelligence, (2) Food security and agri-business, (3) Minerals, mining and materials engineering, (4) Energy including renewables and (5) Climate change.
What a student might expect during their placement
The intern will report to the Capacity Building Specialist to provide support in the entire fourth Cohort of RSIF PHD Scholars selection and award processes, as well as in the management of continuing scholars. The intern will:
Support the reviewing of applications submitted in response to the Call for application of RSIF PhD scholarships;
Support communication to applicants on the status of their applications;
Support follow-up of responses from applicants, noting the declines and matching with reserve candidates;
Support the award process for successful applicants, including disbursing of contracts and award letters;
Support receiving and reviewing of signed contracts and accompanying documents;
Support filing of successful scholar documents physically and online;
Support review of quarterly reports from continuing students;
Support updating of the student management tracker;
Support in the monthly RSIF guest webinars and students' seminars;
Support in coordination of internal and external meetings;
Work with the communication team to develop and disseminate relevant materials to showcase progress and impact of the scholarship project;
Support in drafting of papers for publication
Support in data entry, analysis, and presentation of information in different formats for various audiences
Participate in relevant meetings with RSIF team and stakeholders;
Perform any other tasks as assigned by the Capacity Building Specialist
Qualifications
A relevant degree in the Biological Sciences, Agriculture, Business administration, or related field;
Core competencies
Strong writing and communication skills
A self- starter with excellent attention to detail
Ability to handle multiple tasks and tight deadlines
Learning Objectives
The intern will enhance their skills in:
implementing efficient regional scholarship programs,
developing knowledge management and communication products to promote project impact.
co-ordination of high-level regional meetings with attendance of diverse stakeholders
Terms:
Terms for the intern will be according to icipe's policies for internships.
How to apply
Access the online application through this Link
Completed application and accompanying supporting documents must be submitted latest by 10th August 2021.