Intern- RSIF Annual Conference
---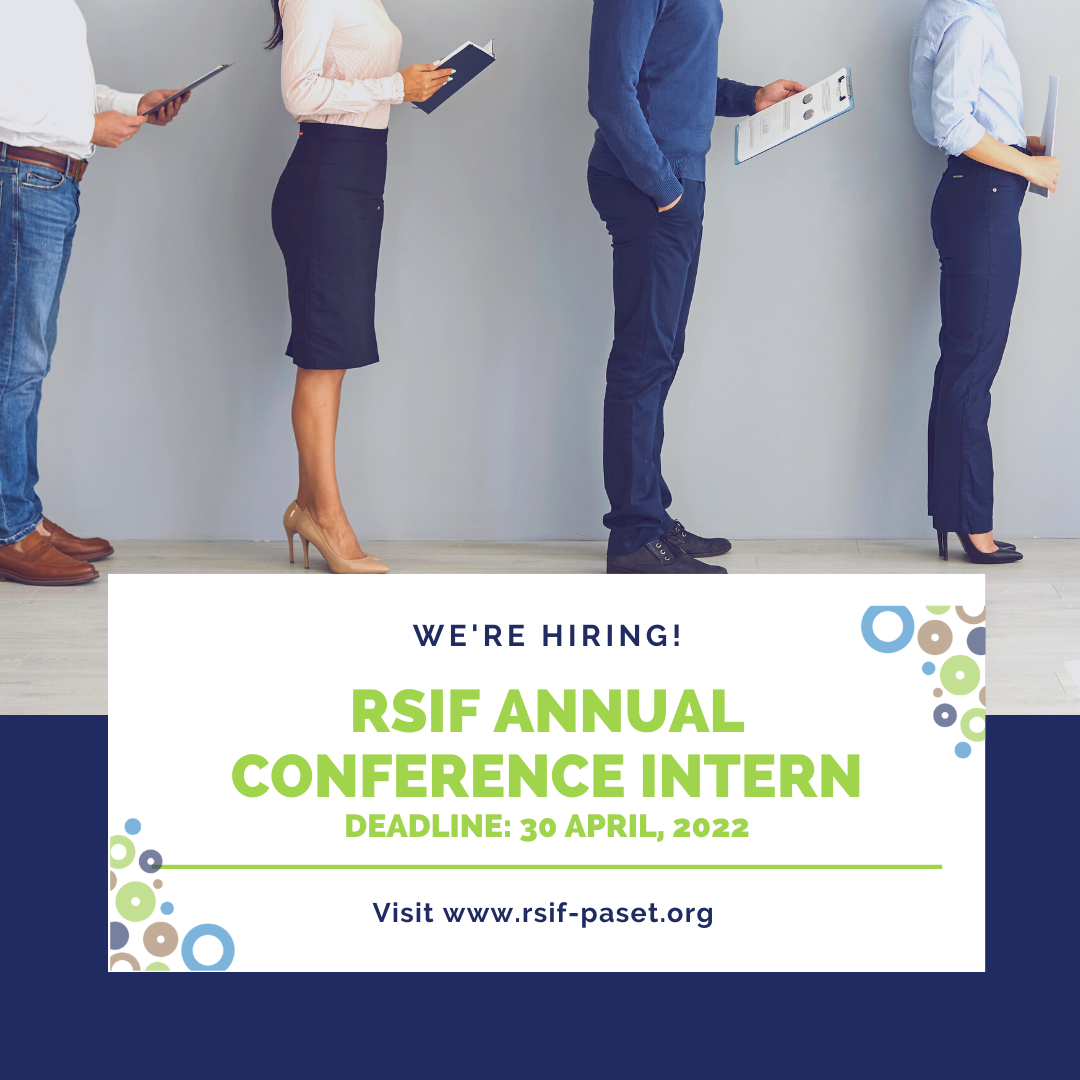 Type: Other
Location: Nairobi
Deadline Date: April 30th, 2022
Description
Project Name: The Regional Scholarship and Innovation Fund for Applied Sciences, Engineering and Technology (PASET RSIF)
Expected duration:  3 months with possible extension up to 6 months
Expected start date: May 2022
Supervisor: Resource Mobilization Specialist, Regional Coordination Unit for the PASET Regional Scholarship and Innovation Fund
The Partnership for skills in Applied Sciences, Engineering and Technology (PASET) is an African government-led initiative to strengthen skills in the applied sciences, engineering and technology to further socio-economic transformation in sub-Saharan Africa (SSA). Led by African governments, the Partnership brings together African governments, the private sector, and partners such as Brazil, China, India, and Korea, to invest in science, technology and innovation in Africa. Ministers of Education and Science from ten African countries (Benin, Burkina Faso, Ethiopia, Ghana, Kenya, Mozambique, Nigeria, Rwanda, Senegal and Tanzania) along with the World Bank and Korea play key roles in the governing bodies of PASET.
The Regional Scholarship and Innovation Fund (RSIF), the flagship program of PASET, aims to support PhD students, post-doctoral scientists, and universities in SSA to establish high-quality training, research and innovation environments and to develop institutional capacity for the benefit of the whole region. The program has supported over 250 PhD students and provided research and innovation grants through 15 African 'Host' Universities, in ICTs including big data and artificial intelligence; food security and agribusiness; climate change; energy including renewables; and minerals, mining and materials engineering. Please visit www.rsif-paset.org  for more information.
The Pan-African RSIF hybrid conference will be held from 24-26 May 2022 at the University Mohammed VI Polytechnic (UM6P) in Ben Guerir, Morocco, https://um6p.ma/fr.  The overall objective of the conference will be to showcase the achievements of RSIF and facilitate resource mobilisation for RSIF. We expect about 100 participants to attend in person and up to a thousand online, from an estimated 30 countries, along with Ministers and senior governmental representatives from 20 countries. Participants will represent African universities, research institutes, together with key stakeholders along with young African scientists enrolled in PhD studies, aiming to deliver transformative research results.
icipe, the Regional Coordination Unit of the Regional Scholarship and Innovation Fund (RSIF), is seeking to recruit an intern to support the organisation of the RSIF Conference and related business research, documentation and reporting related to resource mobilization. The intern will provide critical support to all stages of conference organization, research, and documentation under the supervision of the Resource Mobilization Specialist and working closely with other RSIF team members.
What to expect during placement:
The intern will work in close collaboration with RSIF team members to provide support to the organisation of the RSIF Conference, including finalizing invitee and participants lists, preparing invitations, compiling confirmations, facilitating travel arrangements, supporting session planning processes, maintenance of conference secretariat information, and overall follow-up as required towards the successful organisation of the RSIF conference and achievement of its expected outputs.  Specifically, the intern under guidance of the supervisor and RSIF colleagues will support the:
Invitation of participants for the RSIF Conference
Confirmations, including physical and virtual attendees, and related arrangements for their participation
Respond to queries and requests from participants, contributors and service providers
Review, conference material, and ensure its accuracy and completeness
Monitor of responses and facilitation of bookings, visa and travel
Compile of speaker bios, photos and their social media presence
Support organisation of conference sessions and related parallel and side events
Disseminate relevant conference materials and FAQs
Keep key stakeholders informed of upcoming deadlines and deliverables, thereby ensuring smooth completion of work responsibilities
Participate in relevant meetings related to the conference with RSIF team or service providers
Review available information to analyse trends for the conference
Preparation of 'after-conference-communication' to participants
Data compilation and data validation for updating the RSIF country progress reports
Prepare a draft paper for publication
Perform any other tasks as assigned by the RCU
Qualifications
A relevant bachelor's degree in Communication, International Development, Business Administration, Sciences, or related field. A Master's degree will be an added advantage.
Prior relevant practical experience will be an added advantage.
Knowledge of second RSIF language, French or Portuguese, is an added advantage.
Core competencies
Strong writing and communication skills
A self- starter with excellent attention to detail
Ability to handle multiple tasks and tight deadlines
Learning Objectives
The intern will enhance their skills in; (i) implementing efficient event management processes involving various stakeholder groups, (ii) integrating the use of online tools and management information products to promote smooth project delivery, and (iii) technical writing through the development of guidance notes and information material for the various participant groups.
Terms:
Terms for the intern will be according to icipe's policies for internships.
How to apply
Online application: Clink on this Link
Completed application and accompanying supporting documents must be submitted latest by 30 April 2022