RSIF Cohort lll Orientation week was a good start for my PhD Journey
---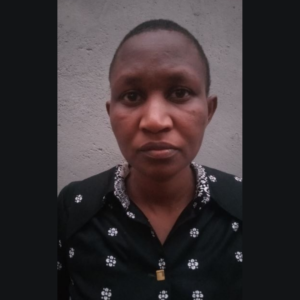 By Hellen Ngunya Mutua
The eagerly awaited session since the reception of my congratulatory note from Regional Scholarship and Innovation Fund (RSIF) was finally at hand. Our orientation as Cohort lll recipients of the RSIF coveted PhD scholarships. My name is Hellen Ngunya Mutua, a Kenyan whose RSIF host University is University of Nairobi, Kenya.
The RSIF Cohort III scholar's orientation took place from 28th June to 2nd July 2021. I thank God and the RSIF team for granting me an opportunity to be among the 98 scholars who attended the online weeklong orientation program via zoom. Scholars from Nigeria, Kenya, Tanzania, Rwanda, Senegal, Cote d'lvore and Ghana Host Universities converged online for the orientation training and different facilitators took up active roles in running their assigned tasks in training the scholars.
It was my pleasure to virtually meet Dr Moses Osiru, the Manager, Regional Coordination Unit (RCU) of the Regional Scholarship and Innovation Fund (RSIF), who welcomed the scholars and gave information about icipe's. The background, location, and operations. I discovered the great efforts that RSIF puts in its scholars when Fatoumata Thiam, a Senegalese cohort I beneficiary, narrated her academic journey. Her story encouraged me to always aim high and confirmed to me that everything is possible in academics, if you are determined, humble, work hard, and completely trust in God.
Listening to Ms. Ruth Charo the Education Specialist from the World bank made me realize that a high-quality doctorate degree was expected from me after 4 years of its pursuit. I thought of the numerous challenges affecting the African community that awaited solutions from many scholars, including myself. The orientation session marked the beginning of a marvelous journey towards success, as stated by Prof. Goolam Mohamdbhai and Prof. Aminata Sall Diallo of PASET Executive Board. Their words of encouragement assured me that I would soon achieve a PhD in Physics and inspired me to soon become a professor in Physics.
I also met people that I have always admired like Mr. Boniface Nyagah, who was always time conscious and ensured all activities went on as scheduled. He patiently went through the chats after every presentation while addressing all the issues raised by the scholars. I would like to congratulate Mr. Nyagah for managing the session well, despite scholars asking questions in no particular order. I would also like to thank Ms. Elizabeth Murimi, for being available to address the scholars' concerns in a timely fashion, as our issues and questions about the scholarship were clarified and answered.
It was eye opening listening to Dr. Rob Skilton, Dr Daisy Salif, Dr. Henri Tonnang and Ms. Mary Ngure, as they all guided us on how to carry out our PhD research work. Because of their thorough presentations, I now have all the dos and don'ts at my fingertips. Some of the issues discussed at length were research integrity and ethics, research methods and statistics, research data management, workflow and information literacy, all key in the success of our research work. I was pleasantly surprised to learn that the RSIF team was not only concerned about our academic achievement but also our safety. This was demonstrated by the eye-opening discussion we had with Ms. Pamela Tuiyott on sexual violence and the need to always be safe because everyone is vulnerable.
Listening to different African Host Universities' (AHU) coordinators gave scholars a good guide on what awaits them in their respective universities. The fear and anxiety we previously had, begun to fade away and was replaced with excitement. The possibility of earning a successful PhD was clearly tabled by Prof. Baldwyn Torto together with Ms. Sylvia Maina and Emmanuel Effah's shared experiences. I learnt that the journey we were about to begin as scholars would have its ups and downs, and therefore called for perseverance to reach desired destinations. I also learnt the importance of communicating my research findings and how to efficiently execute it through Ms. Maureen Agena and Ms. Sakina Kahindi's presentations. I appreciate Ms. Safaa El- Kogali for sharing her story on her desire to thrive amidst many challenges as a woman.
With support from different stakeholders sponsoring my PhD program, I have concrete reasons to shine in my academics as I promise to work hard and achieve a high-quality PhD.
Hellen Ngunya Mutua, a Kenyan by nationality is one of the 102 recipients of a RSIF PhD scholarship in Cohort lll.  She will study Physics at the University of Nairobi in Kenya.
Email: hellenngunya@gmail.com