An Internship at the Regional Scholarship innovation Fund: A student perspective
---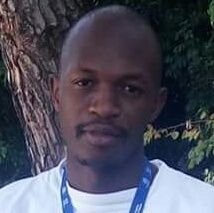 By Allan Ocholla, Former RSIF Annual Conference Intern
Having an internship at the Regional Scholarship innovation Fund (RSIF), International Centre for Insect Physiology and Ecology (icipe) came at a time I was looking for an opportunity that combines my experience in participating in various open science programs and expertise in events management especially in an African setting.
The journey started when I was near completion of my Master's degree in microbiology at Kenyatta University in Nairobi, Kenya. I was also in my last few months of a fellowship program, and like any other student near completion of their studies, I was stuck in front of a relentless loop of career options and looking for where to put my skills to good use.  While checking LinkedIn groups, I found the opportunity of joining RSIF as a conference intern. I connected so closely with the RSIF mission of increasing and strengthening high quality PhD programs in applied sciences, engineering and technology in Africa. The whole application process, from the time of application, interview and selection took less than month. I remember the day when I received an email that I got the position. I was so excited and immediately checked through my folders and notebooks in preparation for the next four months of co-organizing RSIF virtual pre-conference.
Application process
Typically, vacancies are advertised on the RSIF Website. You can also follow the RSIF official accounts on social media platforms and consider joining their mailing list for updates. The entry requirements may differ from one advertisement to another. For the majority of positions, a Bachelor's degree or Master's degree is the minimum requirement.
When applying for an opportunity at RSIF, make sure that your application is well written. You need to highlight both your professional and personal experiences. Mention your academic background and its relation to the position, cite your leadership positions, achievements you feel proud of, or even awards if applicable. Finally, try to mention your extracellular activities or voluntary work as it will show that you are an active person aware of social issues and capable of tackling development challenges.
My role at RSIF
My workstation was the resource mobilization unit. A normal working day was a combination of diverse internal and external meetings with different partners and fulfilling a set of desk tasks such as preparing invitation letters, working with the communications team to support dissemination of relevant conference materials, as well as supporting in the review of information required and ensuring they are complete and accurate. Indeed, the resource mobilization unit was the right place to acquire a variety of vital skills such as critical thinking and collaboration required to solve real world problems.
Throughout my first weeks, my supervisor ensured I had access to the necessary tools that to help me to fit into my role and get to understand my position.  Being part of the resource mobilization unit also gave me a chance to learn various fundraising strategies and appreciate the critical role that the Governments, private sector, foundations and philanthropy institutions play in the education ecosystem in Africa. Fortunately, the conference preparation was just starting so I was lucky to be involved from the beginning.
Key Learnings
Acting as both a participant and a member of the organizing team, I gained a unique perspective on virtual conferences, their challenges and opportunities. I have attended conferences before, virtual and in-person, and being part of the team co-organizing the first RSIF virtual pre-conference exceeded my expectations. Many RSIF pre-conference speakers highlighted the importance of collaboration and adaptability amidst the COVID-19 pandemic while rooting for Science, Technology and Innovation to be an enabler in unlocking opportunities in Africa. For instance, Ms Safaa El Kogeli, Education Practice Manager, Eastern and Southern Region, World Bank, noted in her opening remarks the need to train a critical mass of highly skilled PhD workforce to find innovative solutions with an aim of accelerating socio-economic growth and continue on the path of development. She also underscored the need to have deliberate efforts of ensuring women participation in RSIF programs. Dr Valentine Uwamariya, Minister of Education in Rwanda and PASET governing council chair also emphasized the need to develop the necessary skills to solve African problems and affirmed the Government of Rwanda commitment in supporting RSIF to achieve and maximize its impacts.
My greatest takeaway from co-organizing the virtual conference was the increased inclusion that a virtual event can foster. Registration information revealed that the pre-conference reached a wider range of participants, in part, due to the multi-lingual options that were used to disseminate conference information and the translation features that were available during the virtual pre-conference. Taking an intersectional look, it is even more important for groups traditionally underrepresented due to language barriers in online spaces to have a strong presence so they can be part of these important discussions. Virtual conferencing offers many options for organizers to produce a successful event. They provide tools to implement measures that allow for both healthy and essential engagements through the use of digital solutions that facilitate peer-to-peer learning as well as networking. The RSIF virtual pre-conference provided a platform to have conversations that build relationships and generate ideas that underpin progress on the issues we all care deeply about. The shift to the online space, however, was not at all easy.  Several components required different type of planning and more in-depth consideration, and online convening is a new experience for many attendees and organizers. The challenges notwithstanding, it is without a doubt that online convening's has now been established as an essential part of work and life since the COVID-19 pandemic begun, and its likely to remain with us for a while.
Conclusion
After four months at RSIF, I have enormous faith in the RSIF program. I hope that by embedding a decolonial critical approach within its technical practice, education stakeholders within Africa and beyond can develop foresight and tactics that can better align research and technology development with local needs.
At this pivotal moment of African history it is counterproductive and evil to even mice words. We need to be active shapers in African technological and innovation advances and not mere observers.
The experience gained from this internship has given me the privilege of developing an experiential and diverse learning experience and having the opportunity to interact with different groups of people and to learn from their insights and endeavours. I thankful for that. This experience will propel my short and long-term goals for the urgent positive change of the society and myself.