CALL FOR INNOVATIVE PROJECTS IN APPLIED SCIENCES, ENGINEERING AND TECHNOLOGY (RSIF Cooperability Grants)
---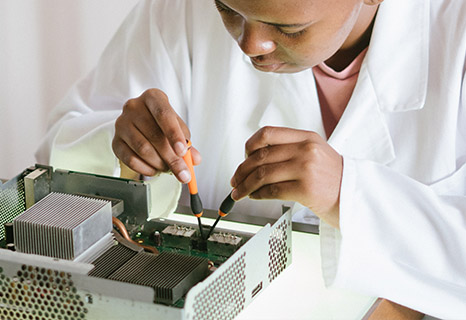 Description
Introduction
The Partnership for skills in Applied Sciences, Engineering and Technology (PASET) is an Africanled initiative to strengthen skills in applied sciences, engineering and technology (ASET) and further socio-economic transformation in sub- Saharan Africa (SSA). The Regional Scholarship and Innovation Fund (RSIF) is the flagship program of PASET. The primary objective of RSIF is to train high quality PhD students and post-doctoral scientists in response to the human resource gap in the fields of ASET and to contribute to improving research and innovation capacities in those fields in SSA. RSIF also supports universities in SSA to establish a high-quality training, research and
innovation and to develop their institutional capacity for the benefit of the whole region.
RSIF is funded by contributions from African governments, the World Bank and the Government of Korea; and coordinated by the International Centre of Insect Physiology and Ecology (icipe), Nairobi, Kenya, as the Regional Coordinating Unit (RCU).
Frequently Asked Questions