Institutional Innovation Capacity Building (ICBP) Grant
---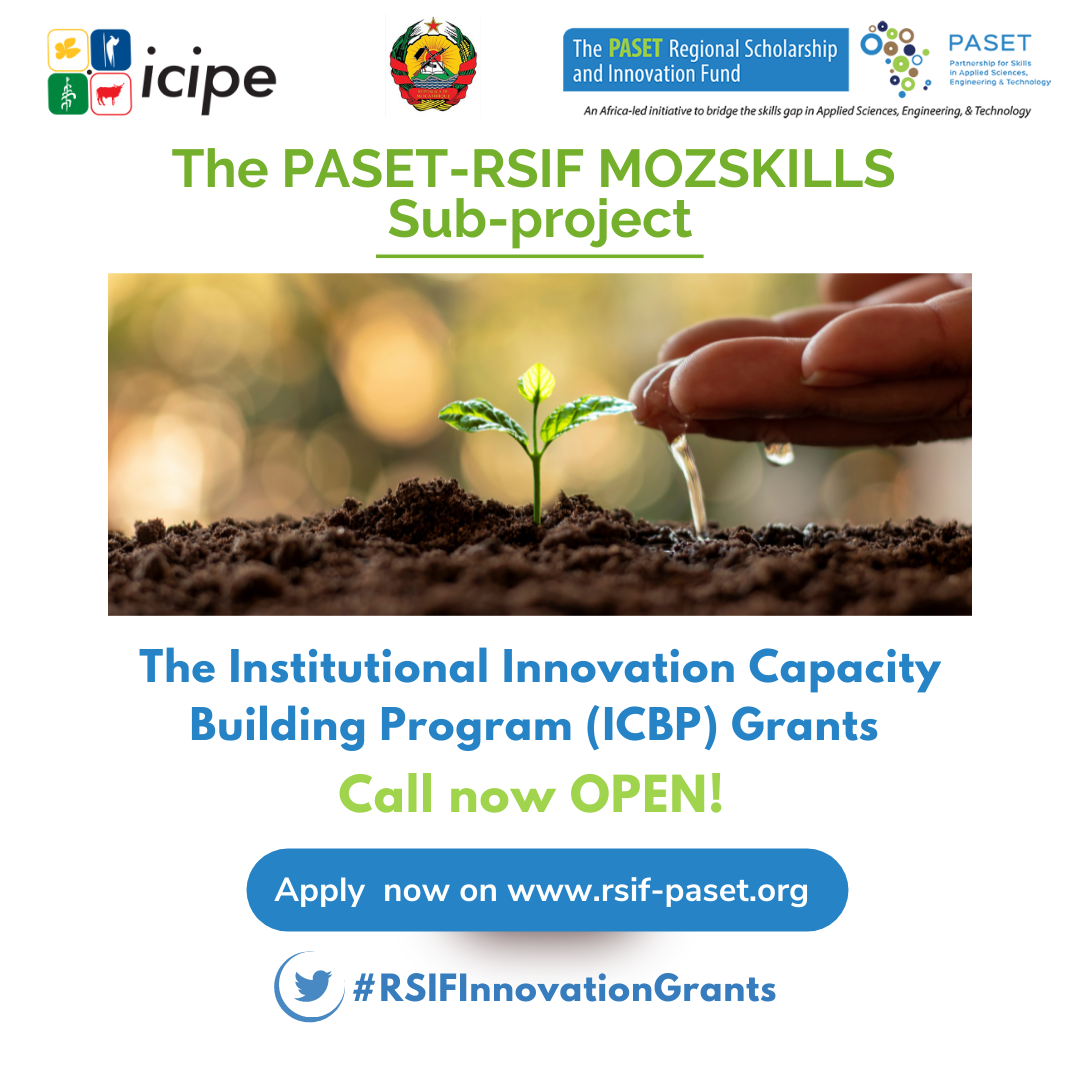 Description
This grant supports Mozambican universities to develop innovation-enabling environments in their institutions through capacity building of faculty on innovation development and entrepreneurship, development of relevant innovation support policies and establishment of platforms of University-Industry partnerships.
Target applicants: The call is open to Mozambican universities only. The universities may collaborate with private sector, business incubators, accelerators, or technology hubs. This is an institutional grant; each university may submit only one application through the office of the vice chancellor.
Grant beneficiaries will benefit from technical support to facilitate the strengthening of the institutional innovation environments in the duration of the grant.
Grant size and Duration: US 70,000 per projects for up to 2 years from time of award
For more information read the Call for Proposal in Portuguese or English
Application Documents
Portuguese
English
To see existing RSIF ICBP Projects, click here
For an overview of our granting process, click here
Reference Documents for RSIF Innovation Grants