PASET members reconfirm commitment to uplift science solutions for Africa's industrialization
---
The Partnership in Applied Sciences Engineering and Technology (PASET) Governance Meetings hosted by Rwanda, through the Ministry of Education were held in Kigali on February 1st and 2nd 2023 respectively. This first in-person meeting since the COVID-19 pandemic was attended by High-level government officials from the sub-Saharan African member governments including Ministers of Education/Higher Education/TVET, senior Government representatives, high level representatives from the World Bank, Korea and Scientists, Academics and Private Sector Representatives who are members of the Consultative Advisory Group. The The meeting reviewed PASET achievements to date and strategy into the next decade.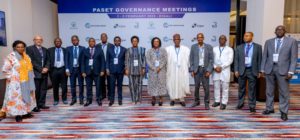 Dr Valentine Uwamariya, Minister of Education Rwanda and current Chair of the Governing Council of PASET said: "We are delighted with the progress made especially through the Regional Scholarship and Innovation Fund, Rsif.  I note with great satisfaction that 37% of these PhD scholars are women. This is significantly above the global average of 28% of women in Applied Science, Engineering and Technology (ASET) areas. PASET is led by African Governments, focused on ensuring a critical mass of well-trained scientists, engineers, technologists, and innovators to drive the development of business and industries that can add value to Africa's rich array of natural resources and people".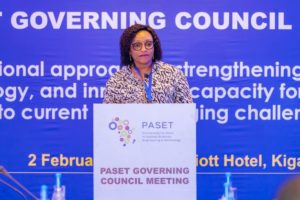 PASET was launched in 2013, with the support from the World Bank to strengthen Applied Science, Engineering and Technology contribution to socio-economic transformation in Sub-Saharan Africa. The founding members; Governments of Rwanda, Ethiopia and Senegal established PASET to address systemic gaps in skills and knowledge in Sub-Saharan Africa's priority ASET fields, and to build the capacity of African education and training institutions to train high quality technicians, engineers and scientists to meet the demands of the economy. The shared aspiration is to build a skilled labour force by focusing on the continuum of skills from foundational skills to upper secondary/technical/vocational training as well as higher education, scientific research and innovation. Since its creation, eight additional governments have joined the initiative, namely: Benin, Burkina Faso, Côte d'Ivoire, Ghana, Kenya, Mozambique, Nigeria, and Tanzania, bringing current PASET membership to 11 African governments with more in process of joining.
PASET's flagship program is the Regional Scholarship and Innovation Fund (Rsif) which is also the first Pan-African Science fund to "pool" regional investments to support PhD students, post-doctoral scientists, and African universities to establish high-quality training, research, and innovation environments and to develop university institutional capacity for the benefit of the whole Africa region. Managed by icipe as its Regional Coordination Unit (RCU) since 2018, Rsif aims to:
Create a stock of highly skilled scientists, professionals, and innovators in ASET areas
Identify and nurture young talented Africans who wish to further their studies in ASET fields where expertise is needed most
Address imbalances in the number of women and disadvantaged groups in ASET fields in Africa
Build African university capacity to provide relevant ASET training and to ensure continued investment in scaling up the ASET education and workforce.
With excellence at its core, Rsif enables the delivery of knowledge and science solutions for priority challenges facing the continent and the world. It prioritizes five strategic sectors for Africa's industrialization and socio-economic transformation:
Food security and agribusiness
Climate change
ICT including data science and artificial intelligence.
Energy including renewables
Minerals, mining, and materials engineering.
Rsif strengthens innovation ecosystems in targeted regional centres of excellence,  strengthening university linkages with private and public sector. The unique PASET-Rsif network benefits from the leadership of African Ministers in charge of Higher Education, Science and Innovation backed by Heads of State.
Some of Rsif's achievements to date include 291 PhD scholarships awarded to talented and motivated young Africans from 24 African nationalities; 116 scientific papers published by our scholars in quality outlets; and over 50 research and innovation grants awarded to African research institutions.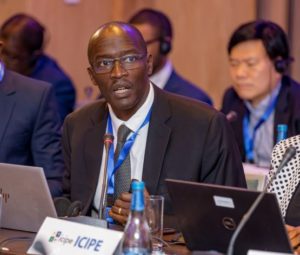 The members of PASET leadership appreciated the successful meeting hosted in Rwanda reaffirming the unique role of PASET in providing a comprehensive regional approach to developing the necessary skills in STEM areas at the higher education and TVET level. Members held fruitful deliberations, including on the PASET evaluation, PASET 2024-2034 strategy, transition of the PASET secretariat to the African continent, and the 6th PASET forum and related events to be hosted in Dakar Senegal by President Macky Sall in November 2023.
In her closing remarks, Minister Uwamariya, the PASET GC Chair thanked the World Bank, emphasizing that their support has been essential in the establishment of PASET and in achieving the results to date. She thanked the Government of Korea for its financial support and for hosting the RSIF scholars sandwich program. She looked forward to the continued support of the World Bank and the Government of Korea and to welcoming new partners who will strengthen PASET's objectives to leverage knowledge related to international best practices and experiences as well as to take advantage of global networks.
The Chair also acknowledged the strong leadership of icipe in Rsif, and thanked all the member countries for their confidence in PASET's vision and objectives as PASET continues to grow towards achieving the goals that were set in the Dakar communique that established PASET.
See summary video from PASET governance meetings here.