AGriDI Grants for Digital Innovations in West Africa
---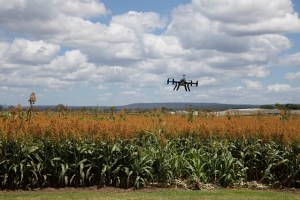 Description
icipe under its European Union, ACP Innovation Funded project on "Accelerating inclusive green growth through agri-based digital innovation in West Africa" (AGriDI) invites  proposals on innovative digital solutions that promote adoption of digital technologies for improved agricultural productivity for farmers and agroprocessors in West Africa.
Grants are awarded under three categories:
Category 1- To support co-development and adaptation of digital innovations to enhance agricultural Productivity.
Category 2- To support digital innovative solutions to establish market linkages for farmer's produce
Category 3- To support development of policies to support digital innovations
Target applicants: Universities, research institutes, legally registered small and medium enterprises, farmer cooperatives, private sector corporations, technology hubs, innovation labs, start-ups, Community Based Organizations, Civil Society Organizations, government ministries, departments and agencies
Eligible countries: Benin, Burkina Faso, Cabo Verde, Côte d'Ivoire, The Gambia, Ghana, Guinea, Guinea-Bissau, Liberia, Mali, Niger, Nigeria, Senegal, Sierra Leone, and Togo.
Grant Size per project: EUR 150,000 – 300,000
For more information read the Call for Proposal in English or French
Click here to apply !
(Survey) Have you applied for, or planning to apply for these Grants? Please complete this short survey  and help us prepare for a timely evaluation of proposals under the various sub-themes of the AGriDI Grants.