RSIF Junior Investigator Research Award (RSIF JIRA)
---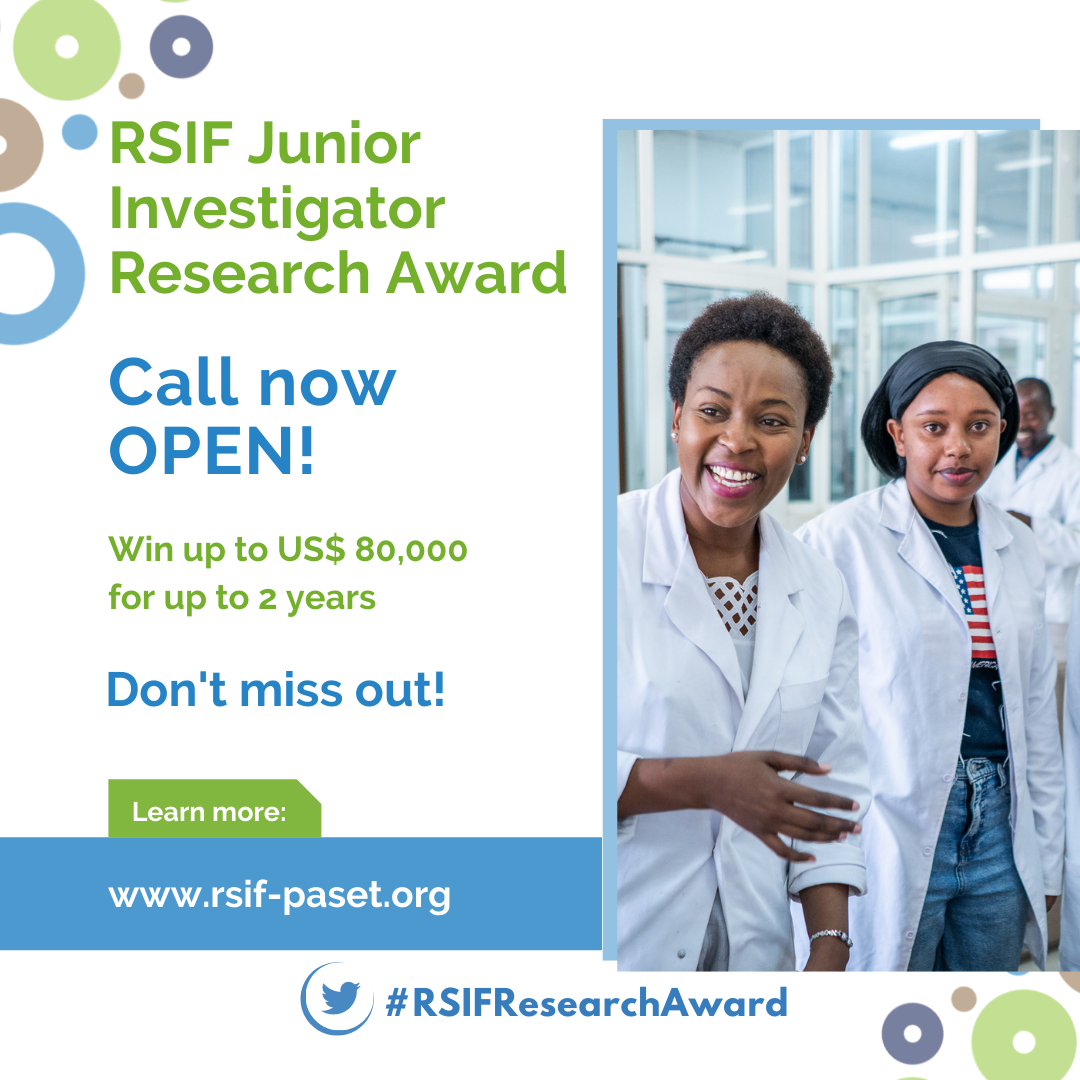 Description
This is a restricted Call targeting ONLY RSIF PhD graduates. The JIRA aims to support RSIF sponsored PhD graduates to advance their research career after completing a PhD by allowing them to lead autonomous research projects.
Target Applicants: RSIF sponsored PhD graduates as lead applicants collaborating with International Partners in academia or research centres in the continent and beyond.
Grant Size and Duration: US$ 80,000 for up to 2 years from time of award.
For more information read the application Documents below
Application Documents
English
French
Guide d'appel à propositions
To see the existing RSIF research projects click here
For an overview of our granting process, click here